laboratories
The Vidyalaya has well equipped laboratories where a student gets the feels of science and other humanities fields. They get every chance of handling the specimen and other necessary scientific apparatus. This in turn instils confidence in them, satisfies their curiosity and helps in the development of scientific temper amongst the students,the nerve centre of any educational complex.
We have got seperate laboratories for the senior and junior blocks , each of physics, chemistry and biology.
They get to have hands on experience of various tools, instruments, techniques and gain the practical knowledge of the usage of these equipments, which are in their curriculum.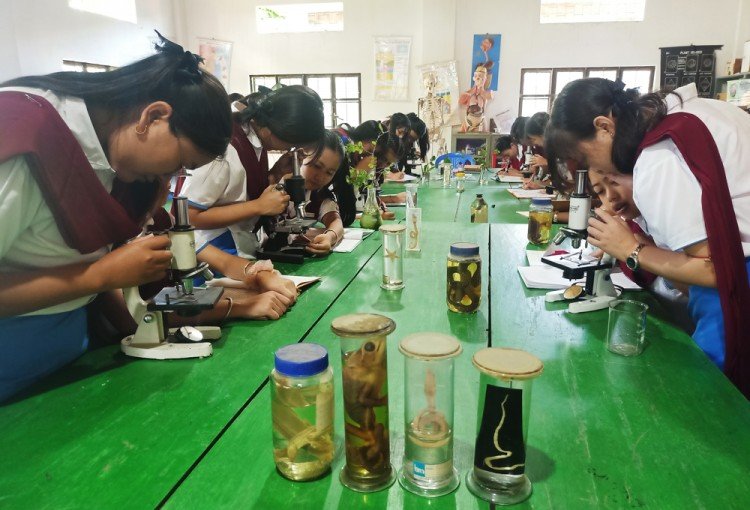 Our computer labs also gives a perfect exposure and practical knowledge of the computers. They get to learn various programming languages and build a good foundation for their further studies in IT.
In addition to the science labs we have state of the art humanities and mathematics labs too giving our students hands on experience about these subjects. Last but not the least, we have an art room to bring out and nurture the artists in our students.